50 of the Best Appetizers for the Holidays
50 of the Best Appetizers for the Holidays that will impress your guests. Everything from easy to elegant we have you covered.
To me since this time of the year I become all about the food. So I went and found 50 of the Best Appetizers for the Holidays to share with you today. Honestly, for me the hardest part of party planning for the holidays whether it is a small or a large crowd is deciding what to serve as an appetizer. Anyone else have the same issue?
I love to dress to impress, not necessarily in what I am actually wearing but what my table looks like. And no I am not talking what silverware or china I use, I am talking about the food. I love bright, vibrant colors and spreads that make people oh and awe. But I also want to make dishes that people will actually eat. Considering I have 5 young kids still at home you can guarantee that some of these get togethers need to be kid friends but that also doesn't mean that your table needs to be a drag. So I went searching for what I would consider the best of the best. I have some classics like brie and fondue and then some dishes that I would have never even dreamed of.
So what are the best finger foods for a party?
Here are just a few ideas:
From nuts to shrimps and dip to spreads one thing is for sure that this holiday my guests will not go hungry.
Welcome to the holiday season friends, where cooking for many is apart of the season and parties and celebrations last 2 months long. 
How many appetizers do I need for 10 guests?
For every 10-12 guests ideal to have at least 5 appetizer selections, each selection serving 10-12. You can multiply that by each group of 10 you have, but remove 1-2 appeiers for good measure, don't worry you won't run out of food.
20 guests = 8 appetizer selections
30 guests = 12appetizer selections
40 guests = 15 appetizer selections
50 guests = 18-20 appetizer selections, don't worry you can double up on some of the recipes, that's what I do.
Looking for more holiday ideas? Try one of these below from cookies to decor we have you covered.
Pin this collection of 50 of the Best Holiday Appetizers to your favorite Pinterest board for later.

Five Minute Million Dollar Dip – so easy and the crowd will love it.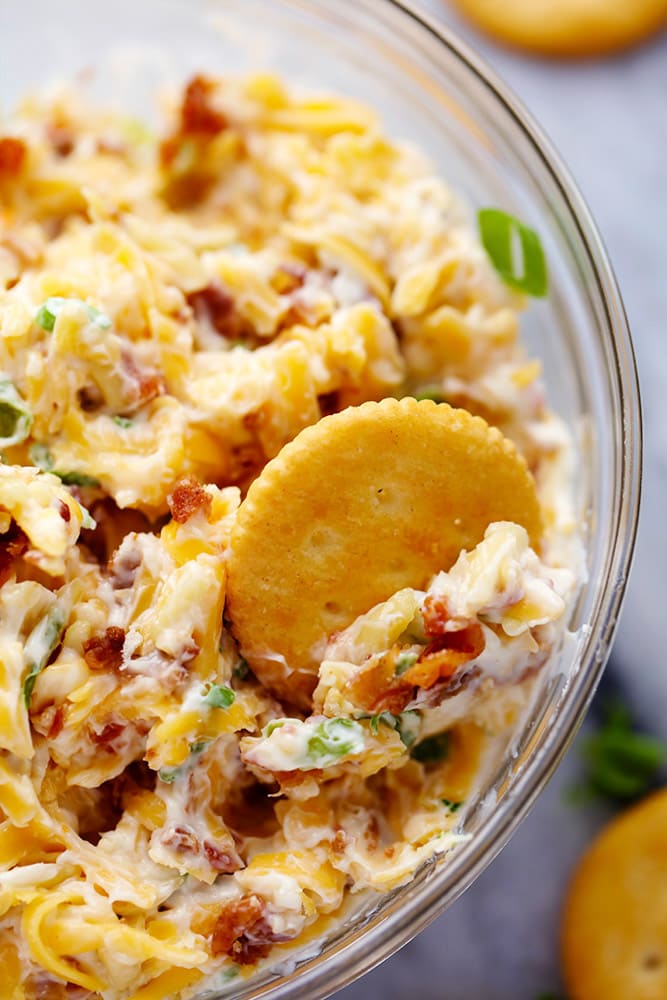 Ranch Cream Cheese Vegetable Pizza – So easy to make and serve. Party must have.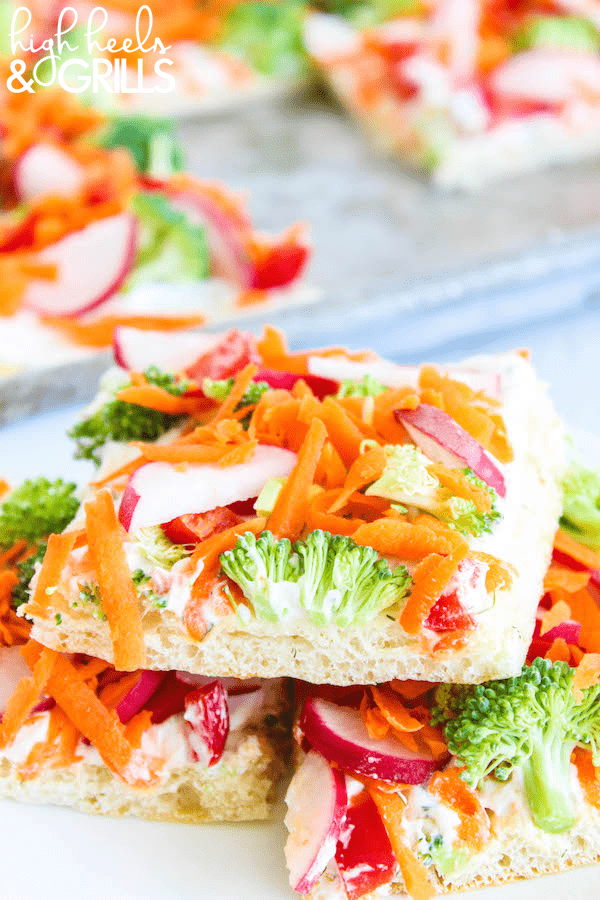 Slow Cooker Chili Cheese Dip – something every party needs.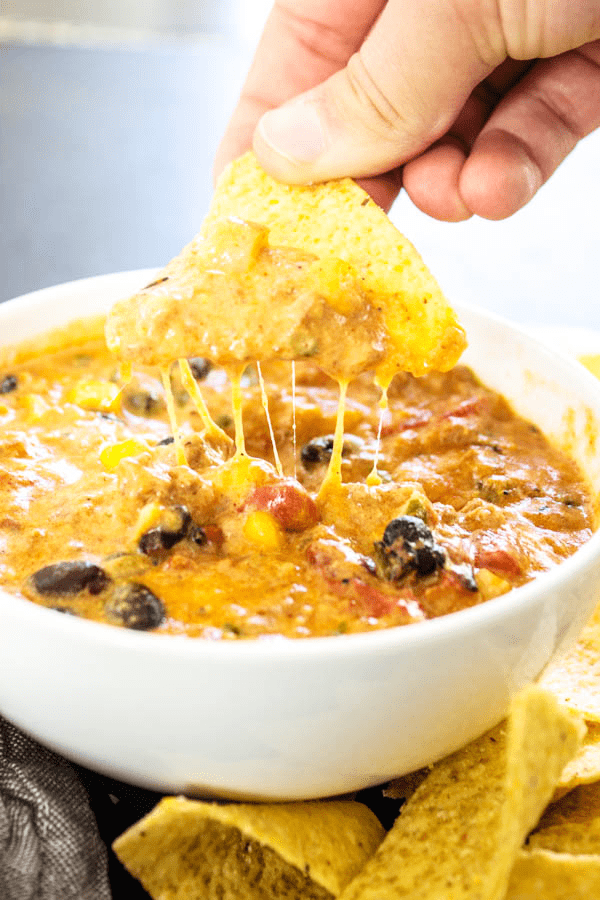 Shrimp Wontons – fancy up your servings with these easy and delicious bites.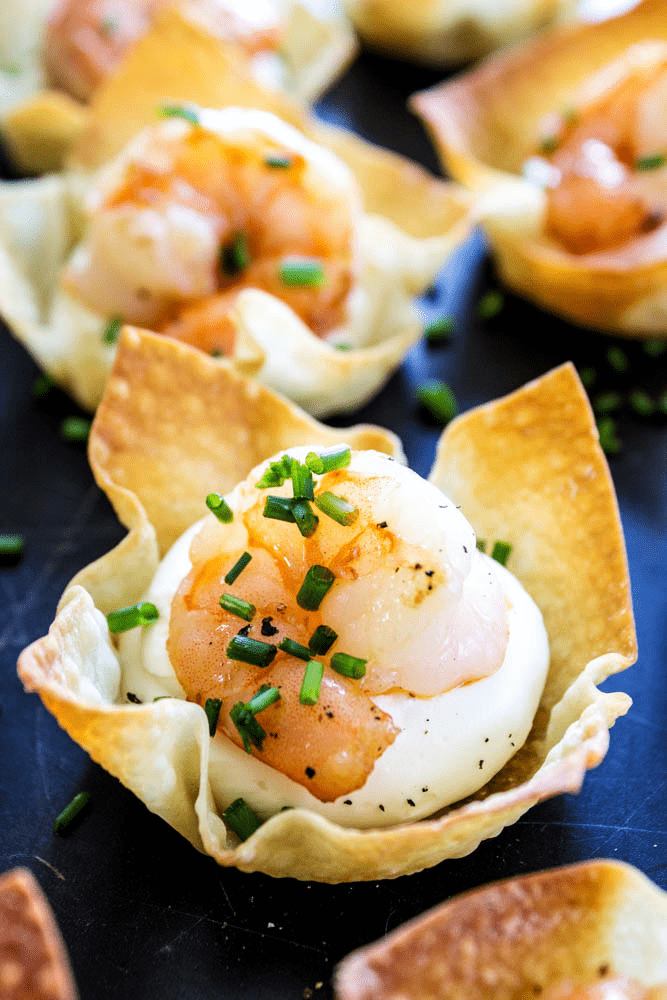 Baked Goat Cheese & Roasted Cranberries – this is so gorgeous you could make it your center piece.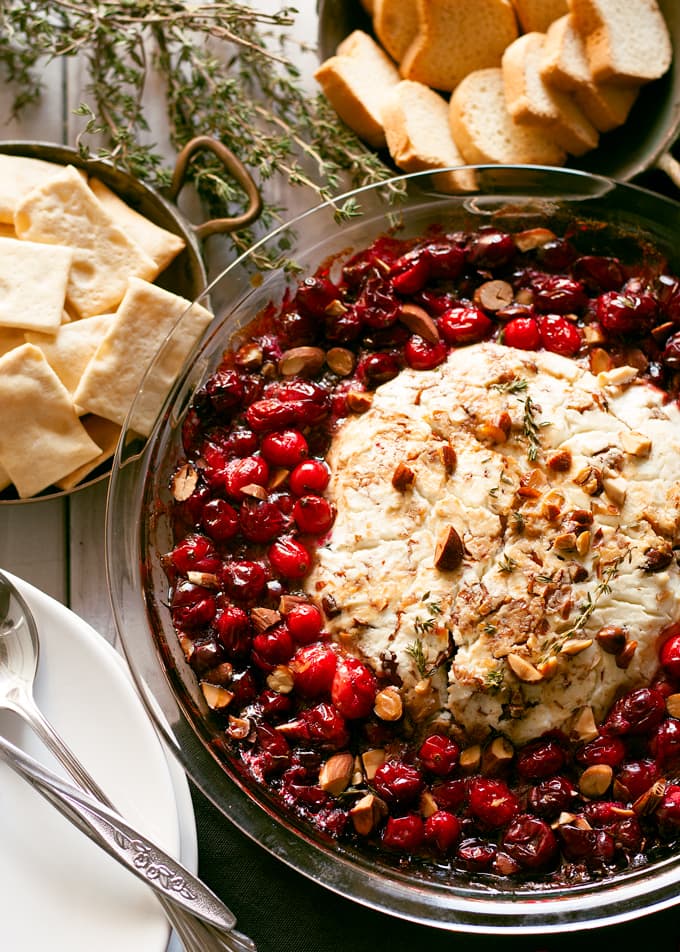 Baked Parmesan Fingerling Potatoes – take a break from the crackers and chips and try these.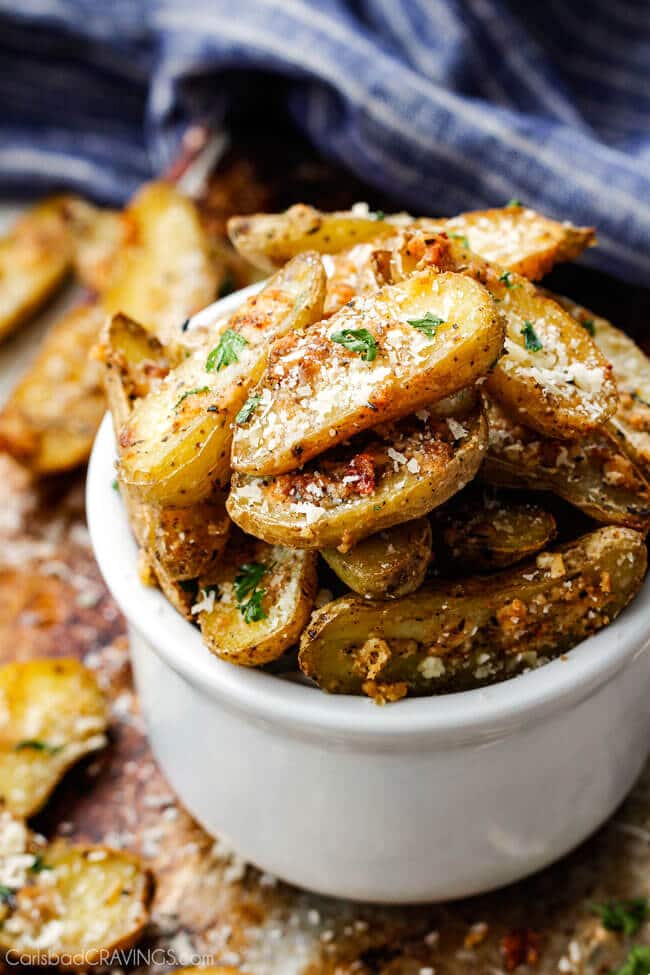 Baked Ham & Cheese Rolls Ups – this is a great meal or appetizer, a monthly must have in our home.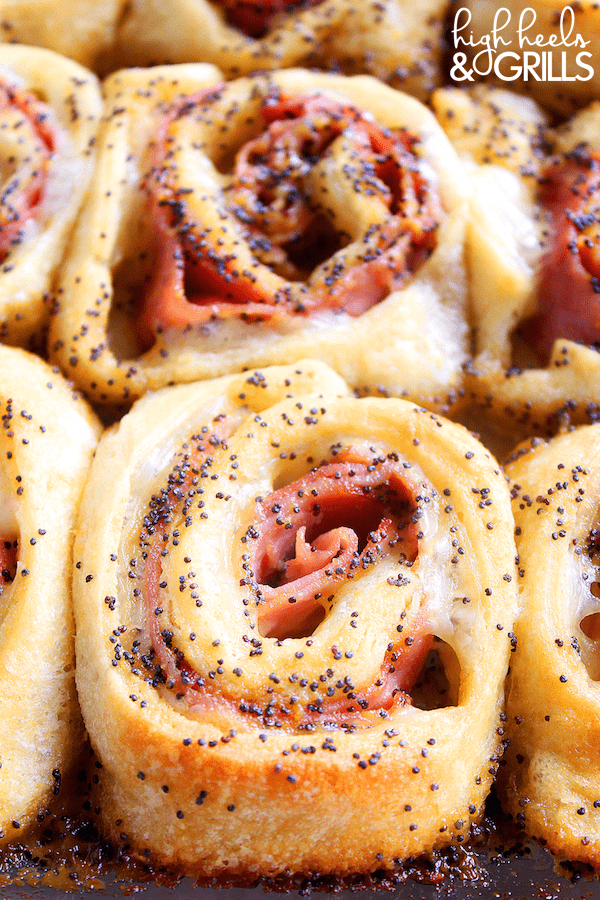 Spicy Blood Orange Lil' Smokies – I would eat the entire batch. Addicting!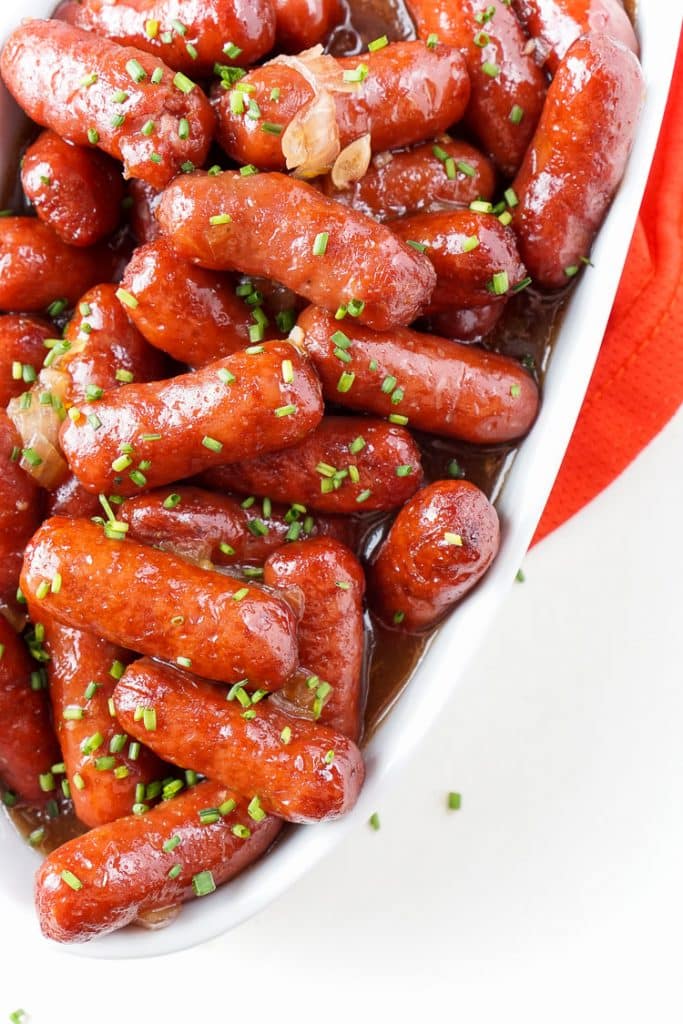 Berries & Brie Crescent Rolls – a twist on a classic.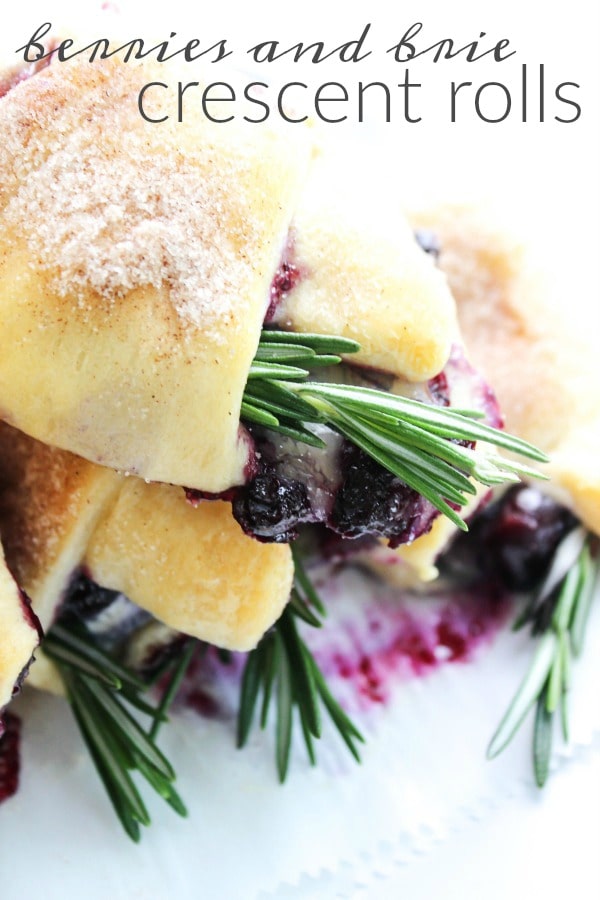 Antipasto Skewers – a gorgeous addition to your holiday table.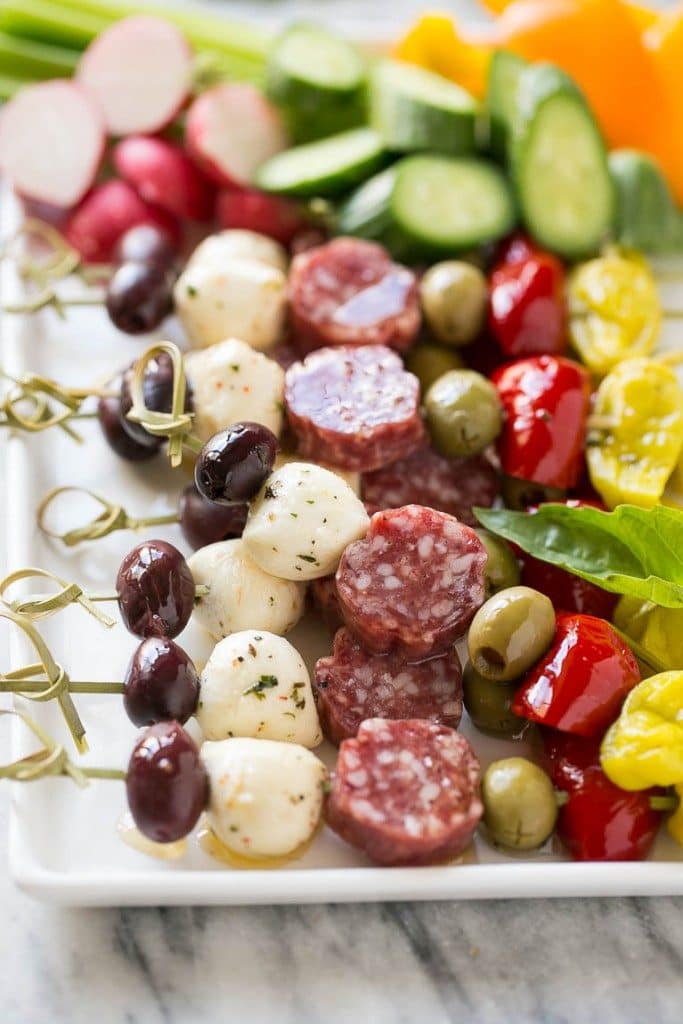 Crab Cream Cheese Wontons – my kids eat these up every time. This never lasts at a party.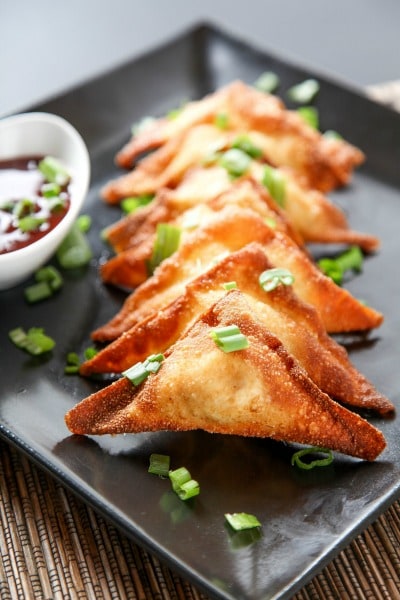 Chiptole Lime Bacon Wrapped Shrimp – this flavor combination is perfect for entertaining.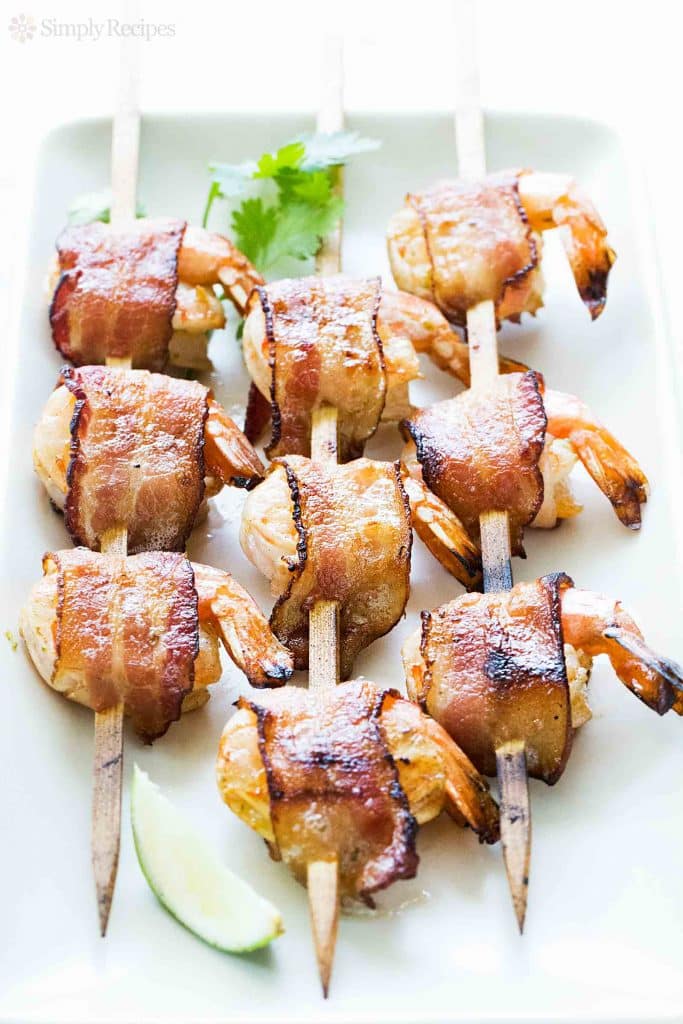 Slow Cooker Spinach Artichoke Dip – best served with baguettes but a cracker or a spoon will work too.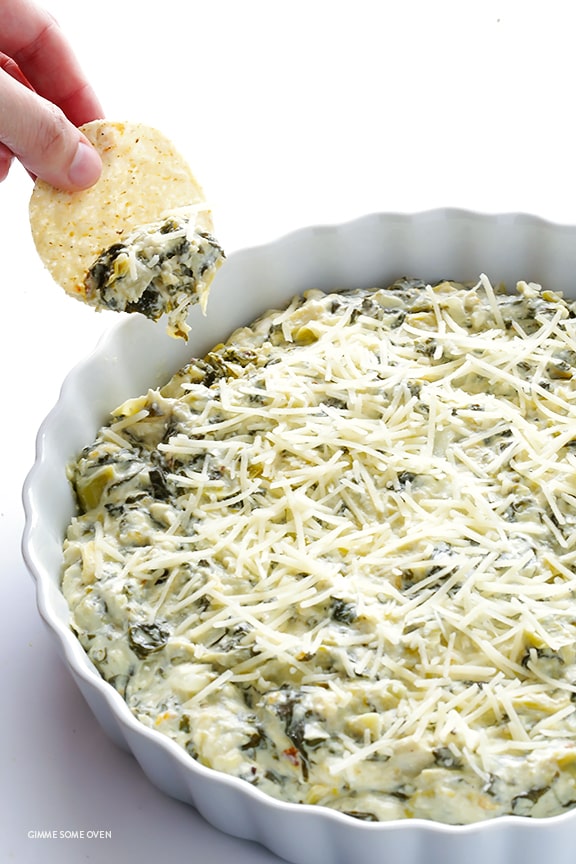 Mixed Candied Nuts – easy, delicious and make a great gift.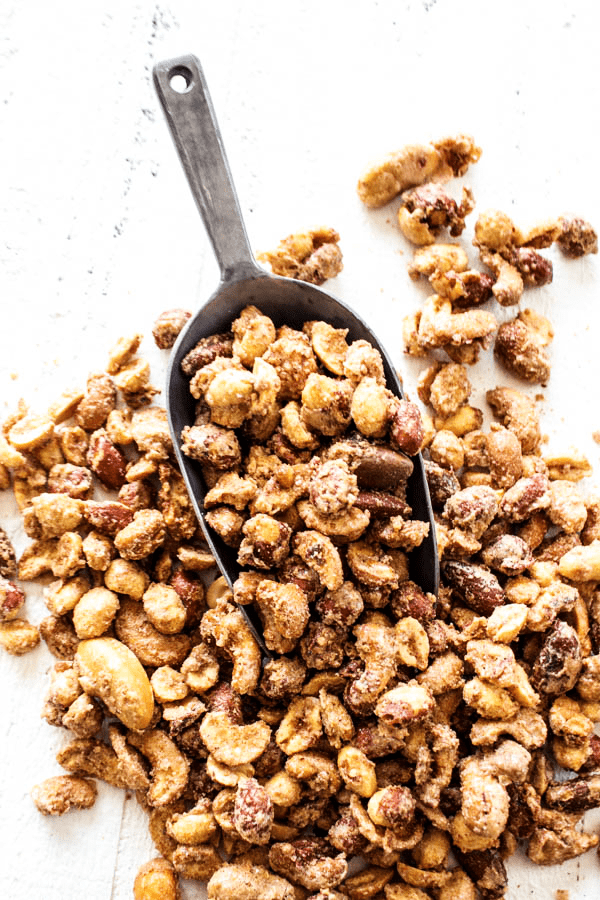 Cranberry Orange Cheese Ball – grab a cracker and dig on in.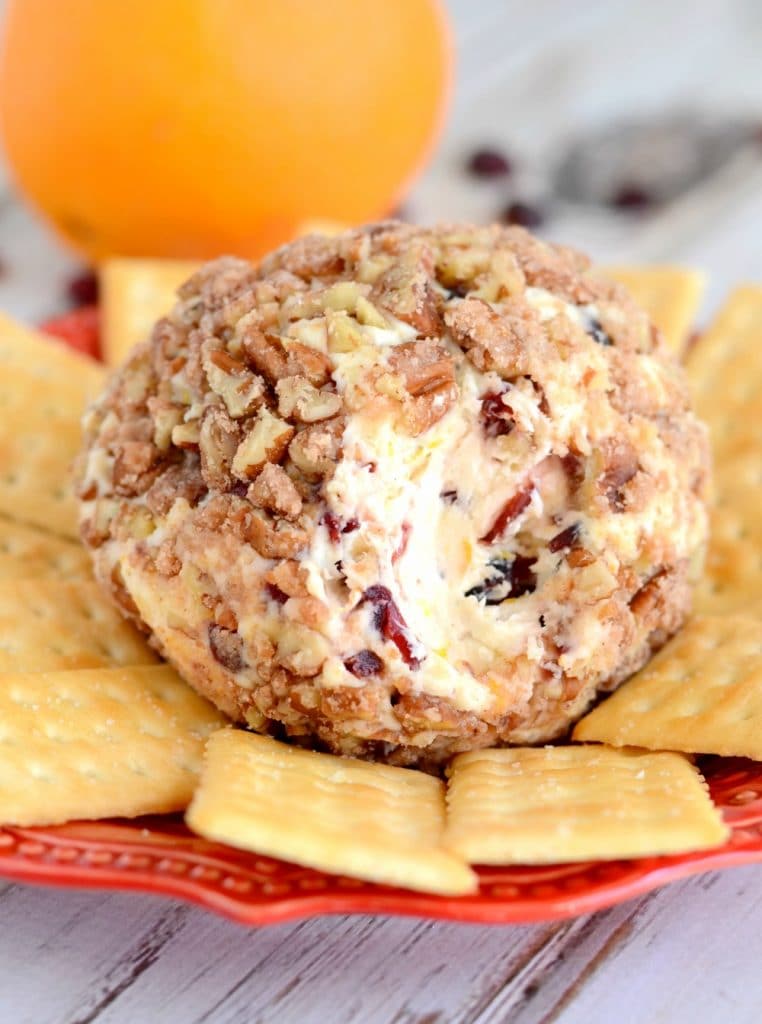 Cheese Platter – makes for easy entertaining.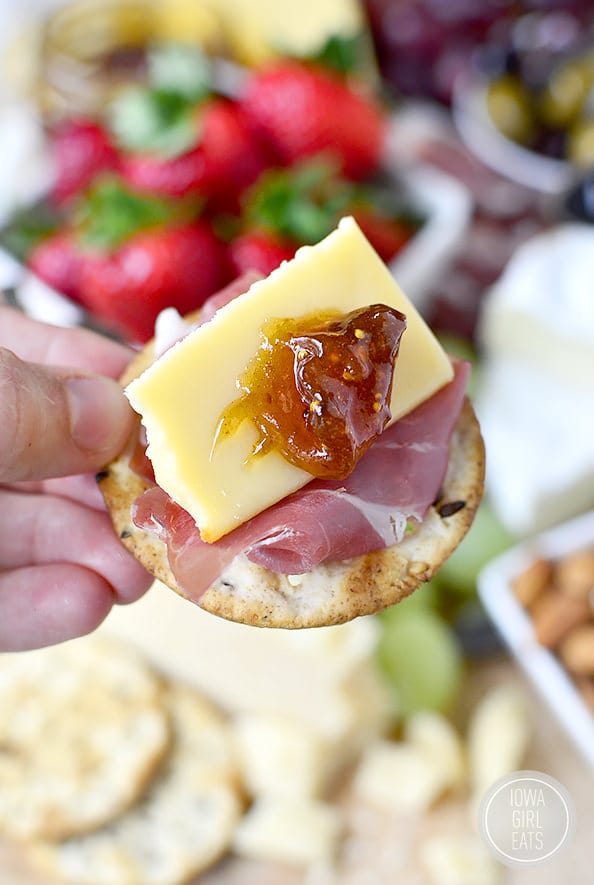 Slow Cooker Chex Mix – start this early and have it done just in time. Less mess, less hassle.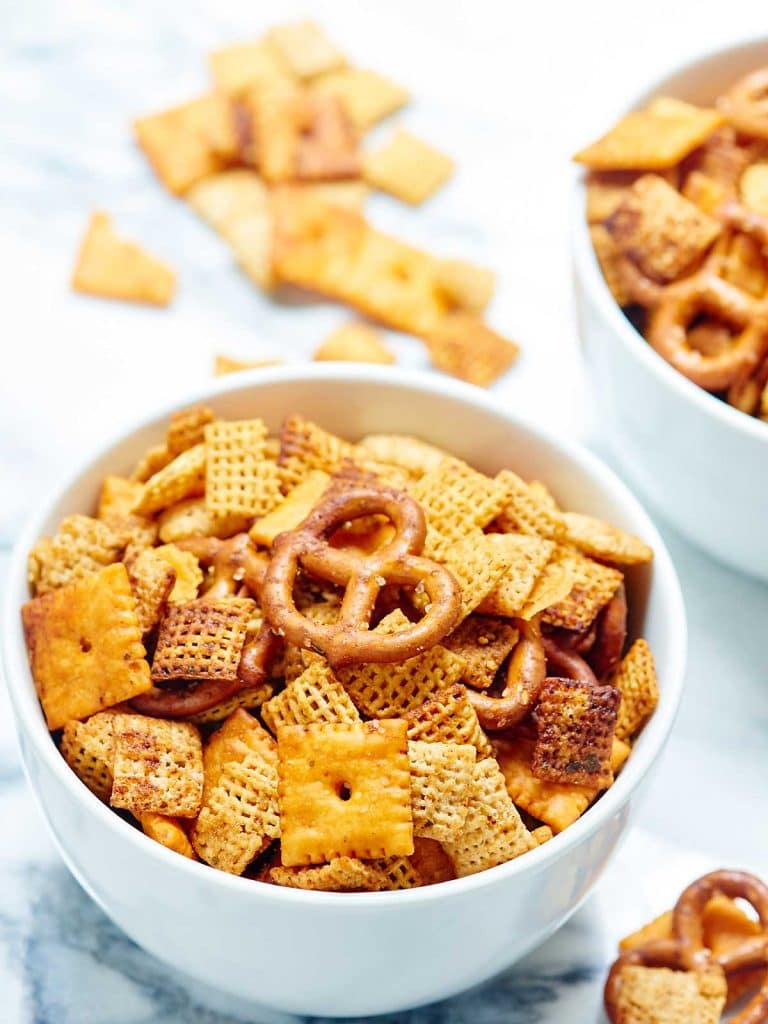 Spicy Cranberry Barbecue Meatballs – make a large batch, these will be the first to go.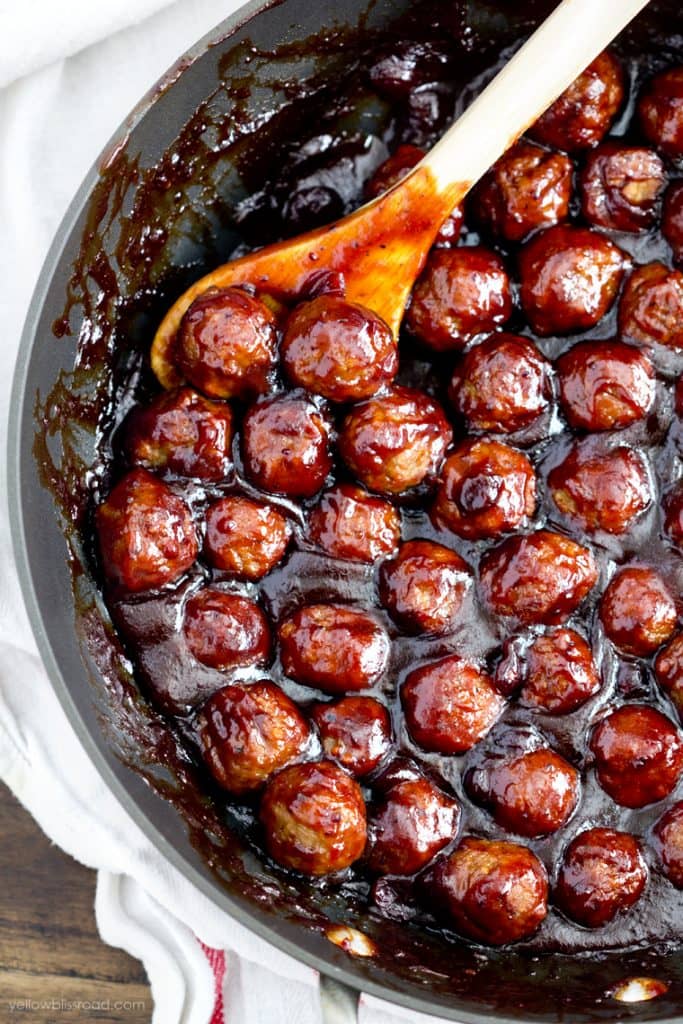 Easy Meatball Crostini Appetizer – Everyone young and old will enjoy these.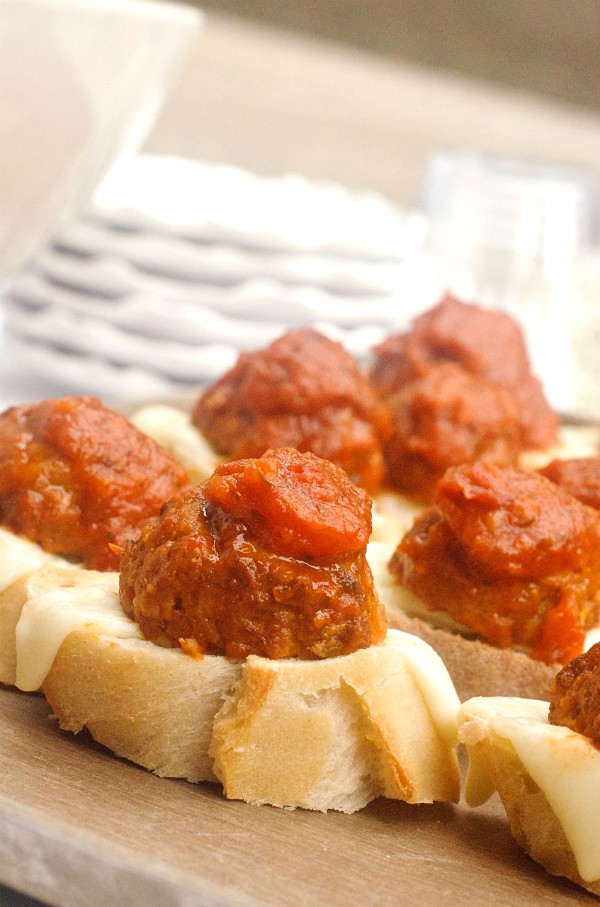 Cheese Fondue – perfect for every holiday get together. Who doesn't just love melted, gooey cheese?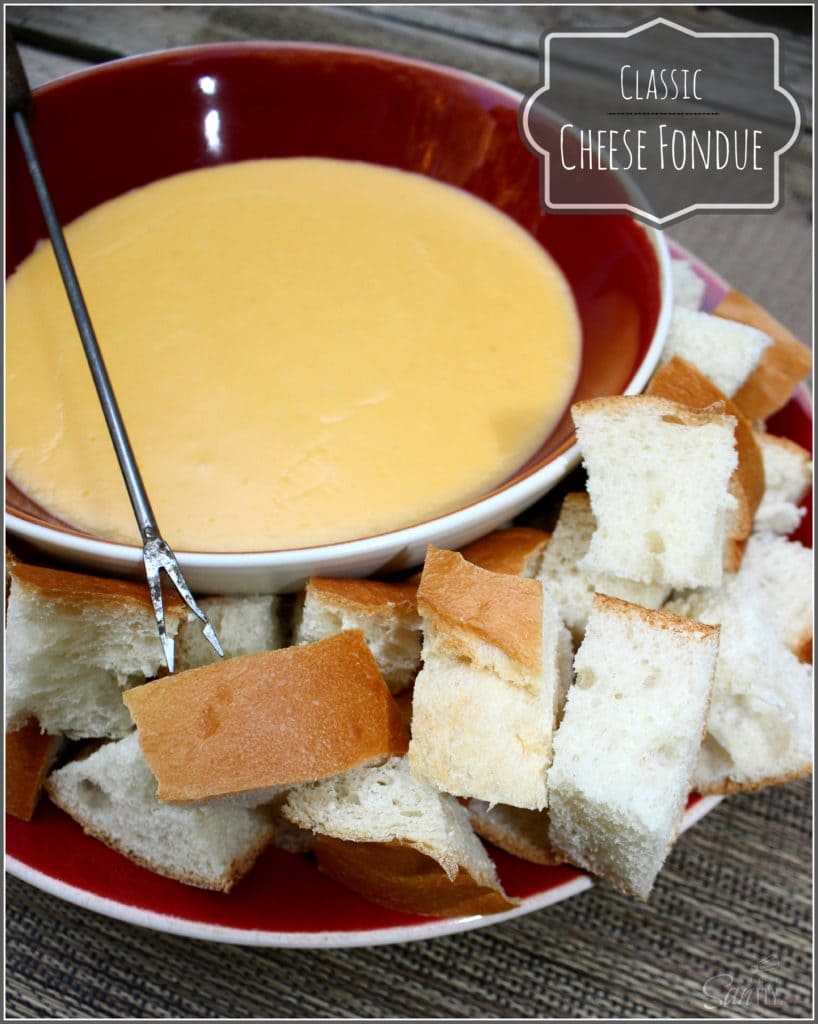 Fried Jalapeno Poppers – my dad and hubby's favorite thing to eat before any party even gets started.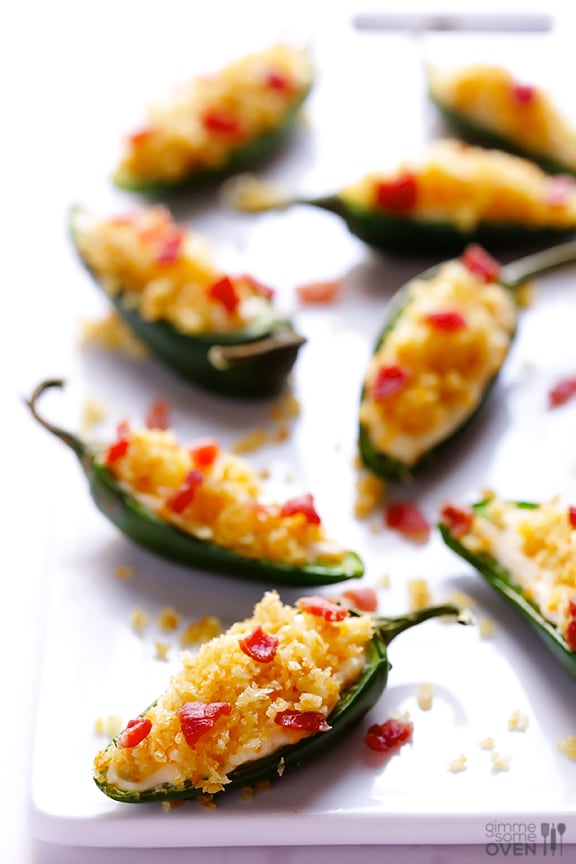 Garlic Butter Prosciutto Wrapped Asparagus – anything wrapped in "bacon" is good.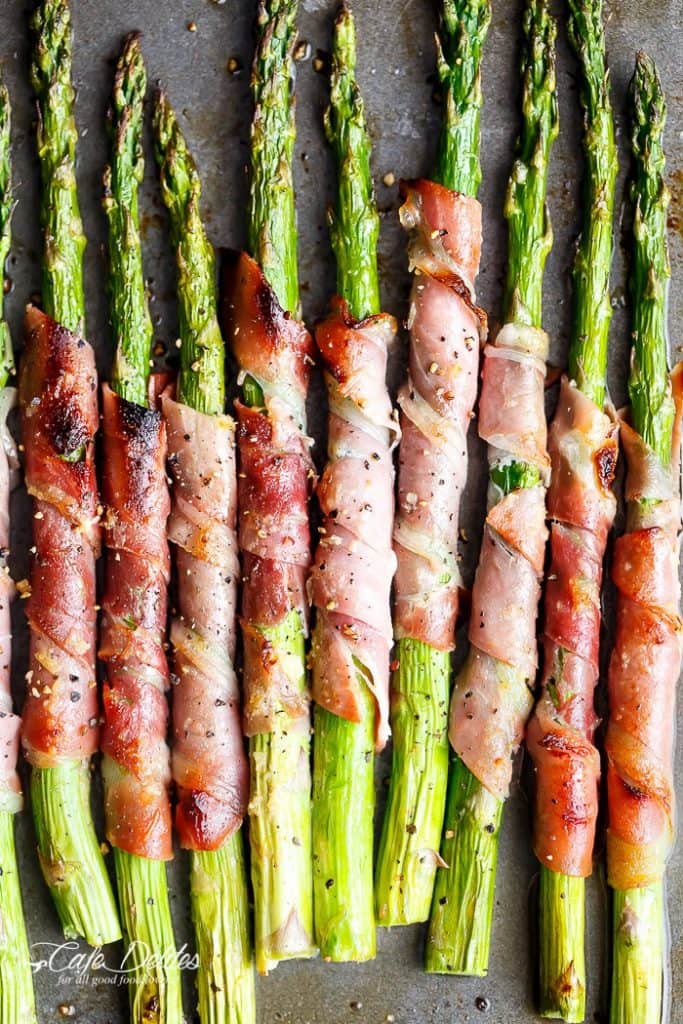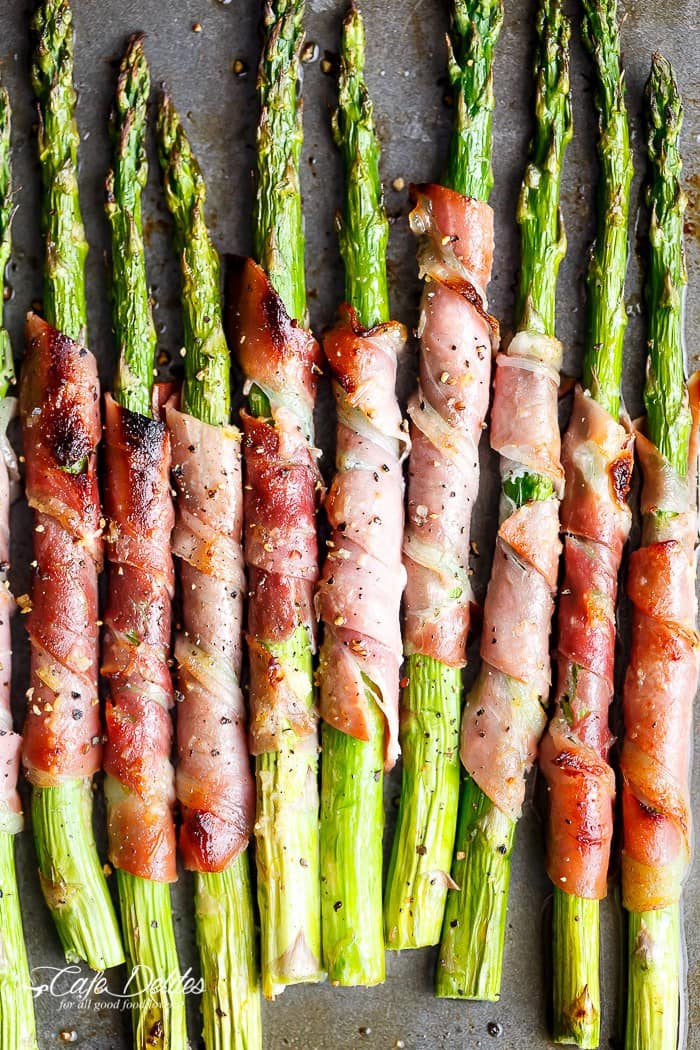 Warm Bacon Cheese Dip – something for those bacon lovers, you know who you are.
Soft Pretzel Bites – both kids and adults will love these.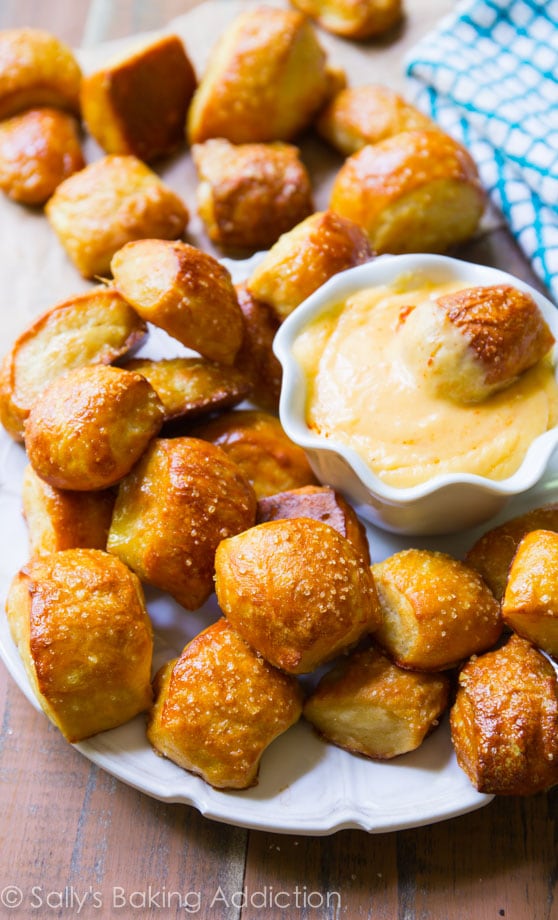 Caramel Fondue – dessert or a starter? Why not both!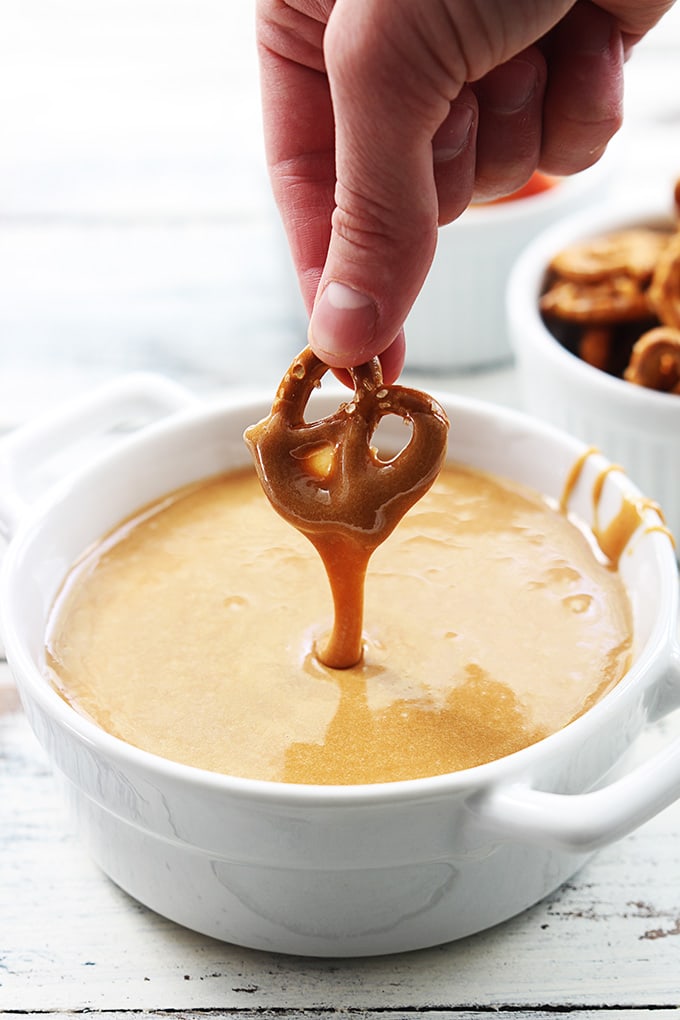 Secret Christmas Eve Chex Mix – I love all of the ingredients in this, can't wait to try!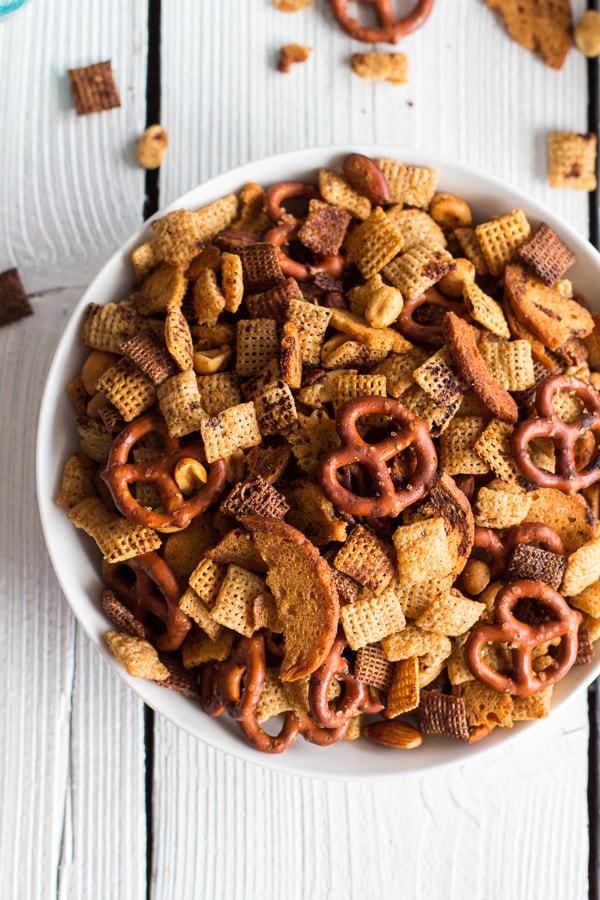 Buffalo Chicken Poppers – one of my absolute favorites!
Smoked Mozzarella Fonduta – a copycat recipe from the Olive Garden.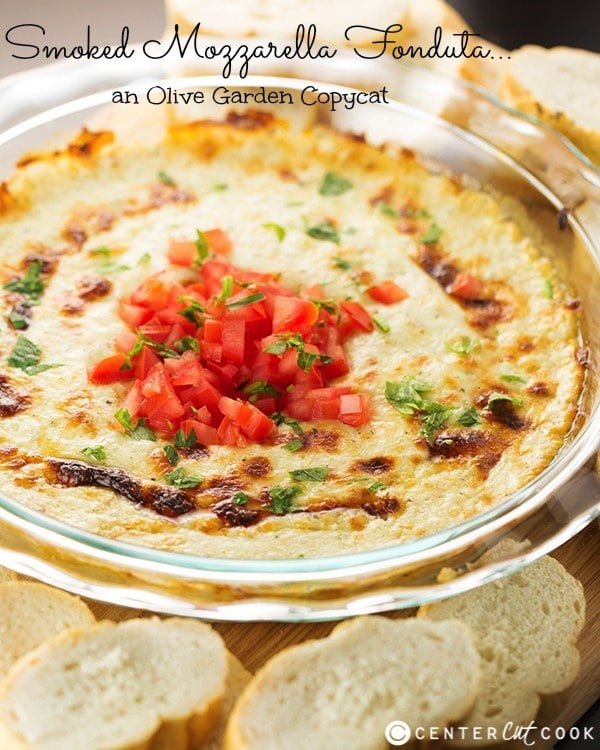 Mushroom Marsala Fondue – this is my favorite way to eat cheese.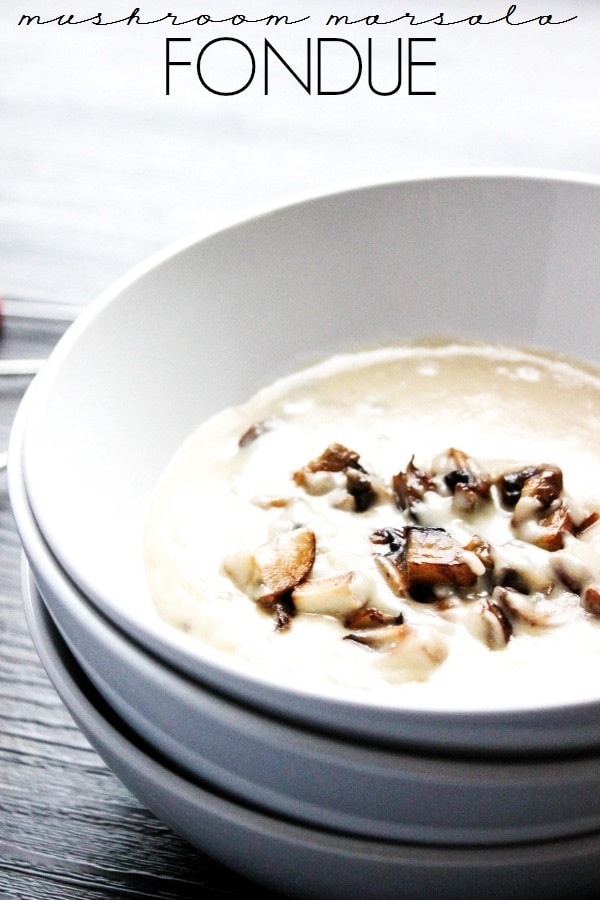 Blue Cheese Appetizer – pull apart bread as an appetizer, genius.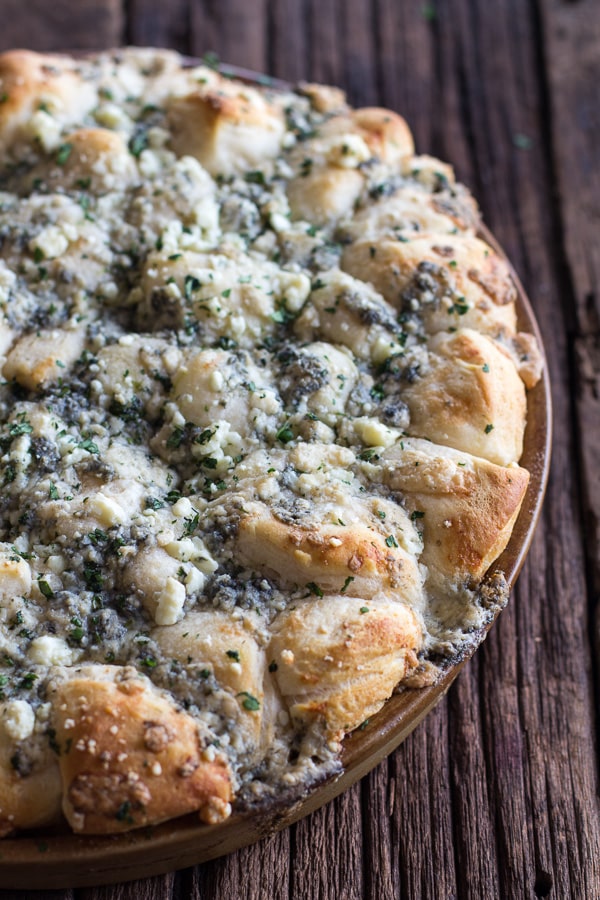 Mexican Layer Dip – my dad brings this to every holiday party and it is always a hit!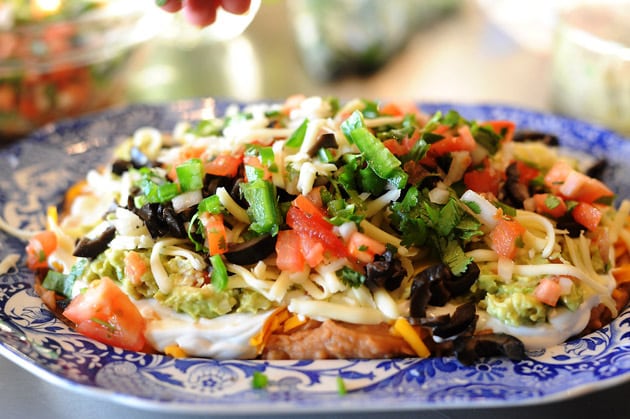 Light Tex Mex Shrimp Bites – my husband would devour every last one.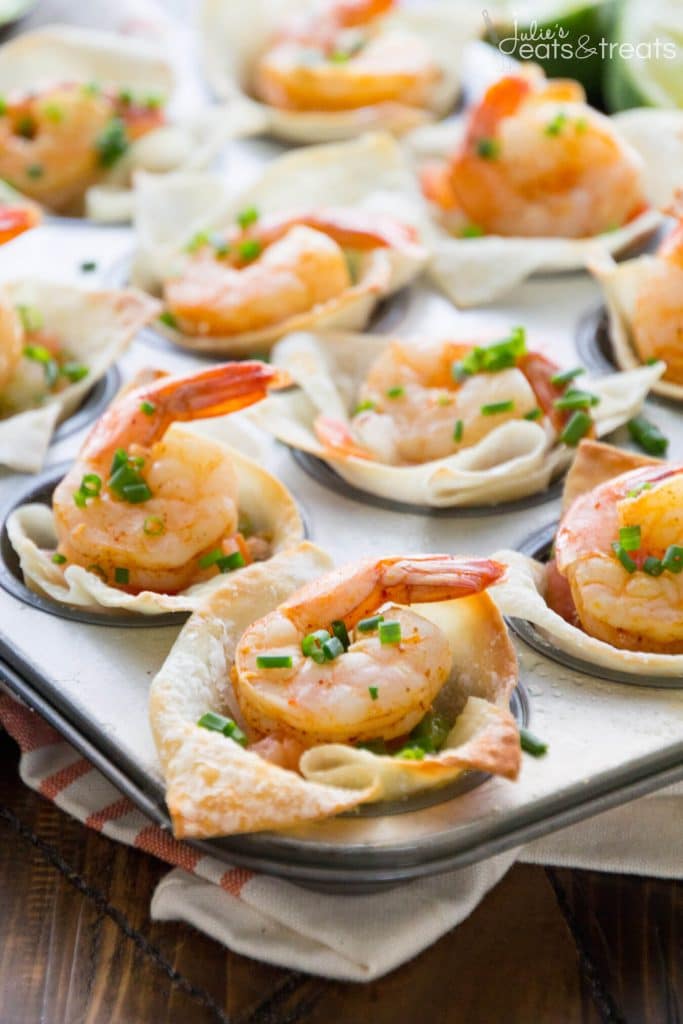 Slow Cooker Chili Con Queso – I love this dip and could eat it all day long.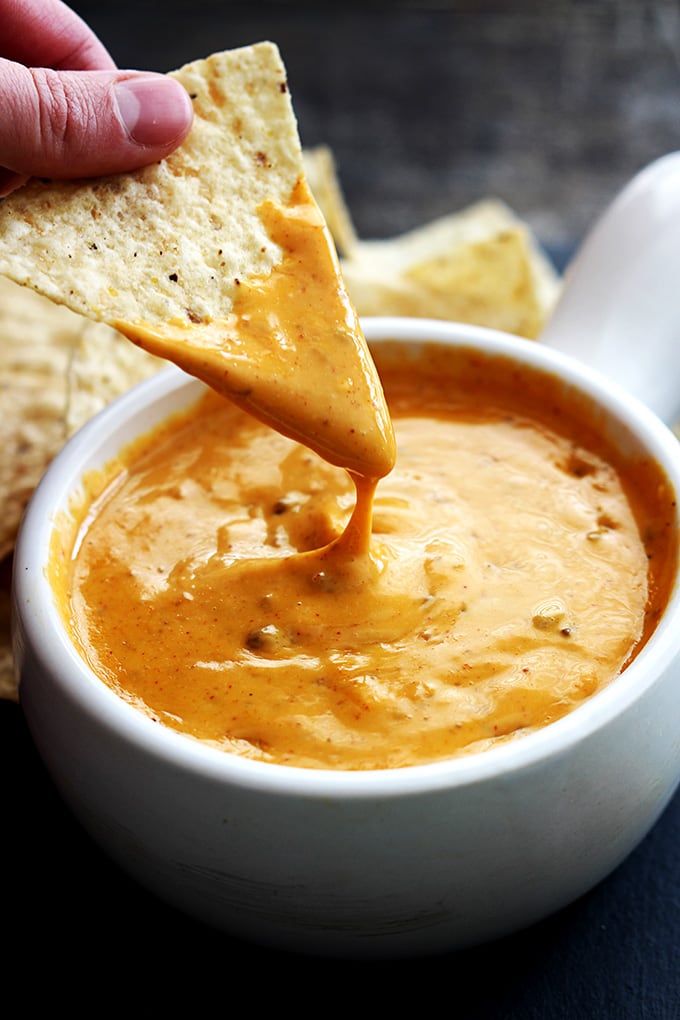 Cinnamon Sugared Almonds – great to have on hand for any occasion.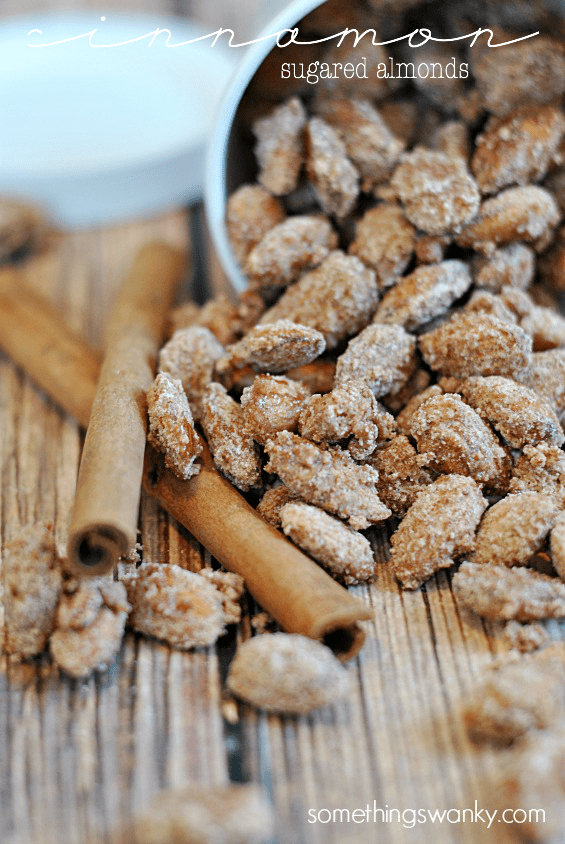 Sweet Potato Cake with Black Bean Salsa – a family tradition here in our home.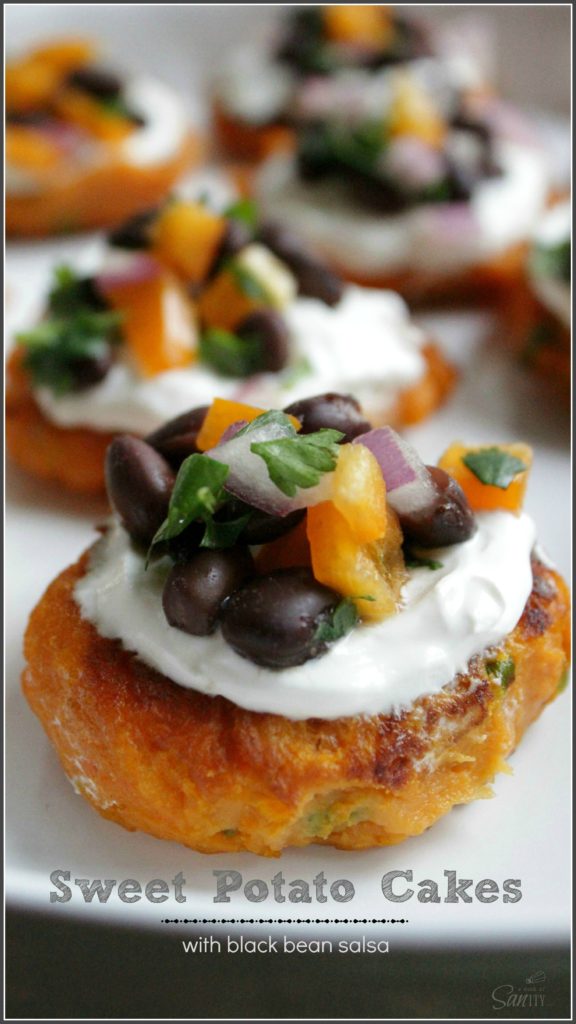 Caprese Skewers with Balsamic Drizzle – this eye catching appetizer is in minutes.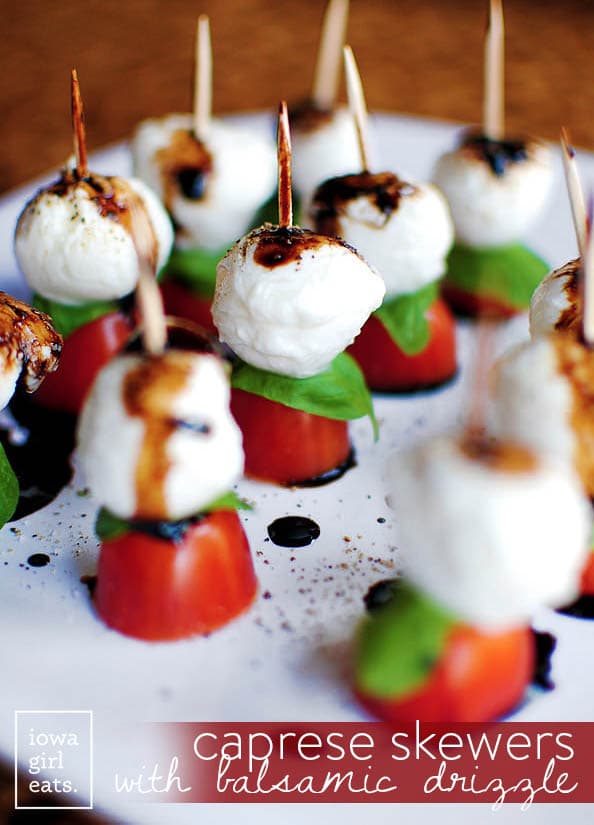 Pumpkin Hummus – this is so good. Be sure to grab pita chips!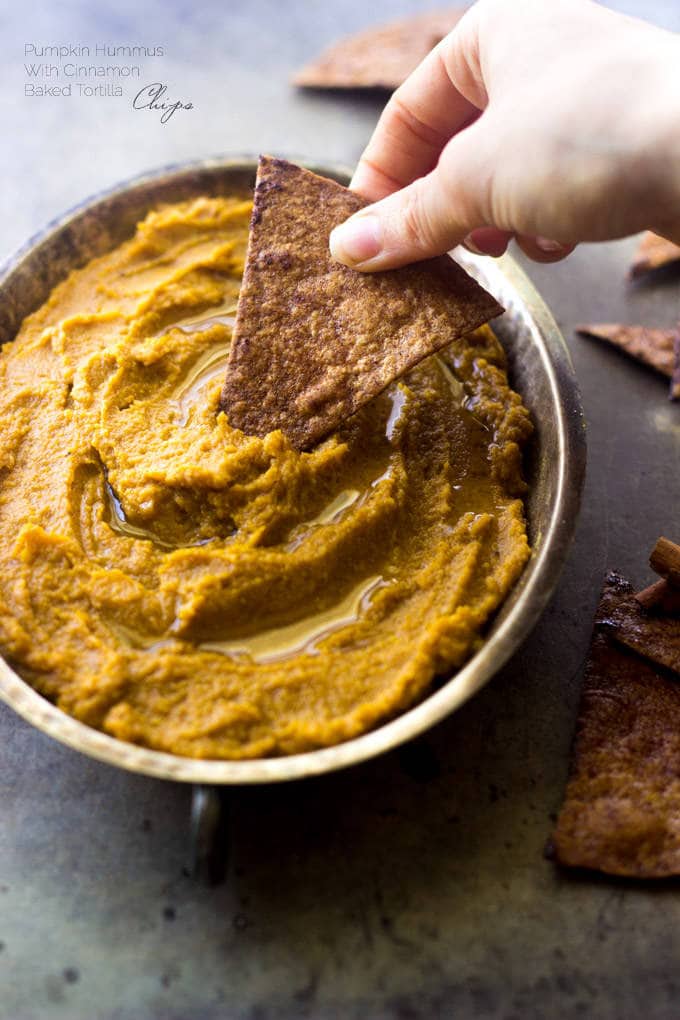 Creamy Bacon & Shrimp Dip – serve with crackers, bread or just a spoon.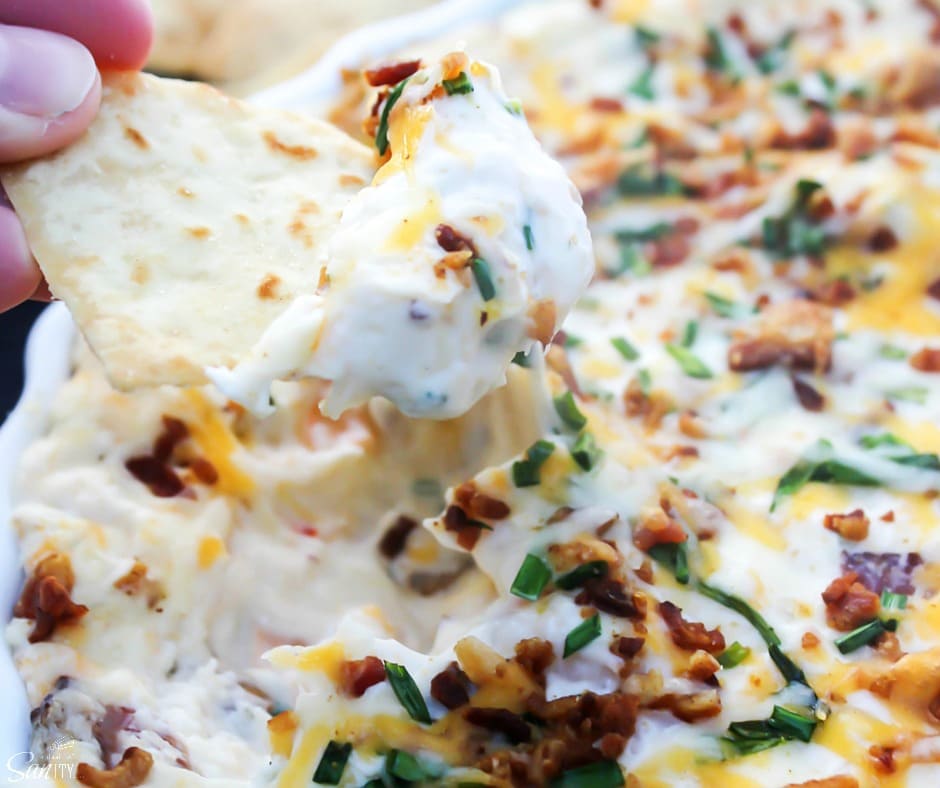 Slow Cooker Cocktail Meatballs – so easy & crowd pleasing.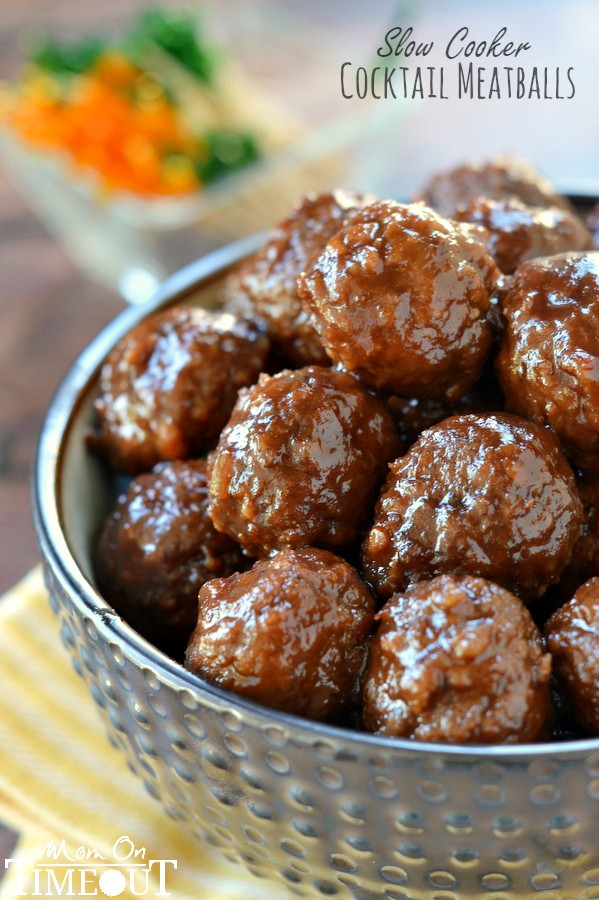 5 Layer Greek Dip – I love how fresh this looks.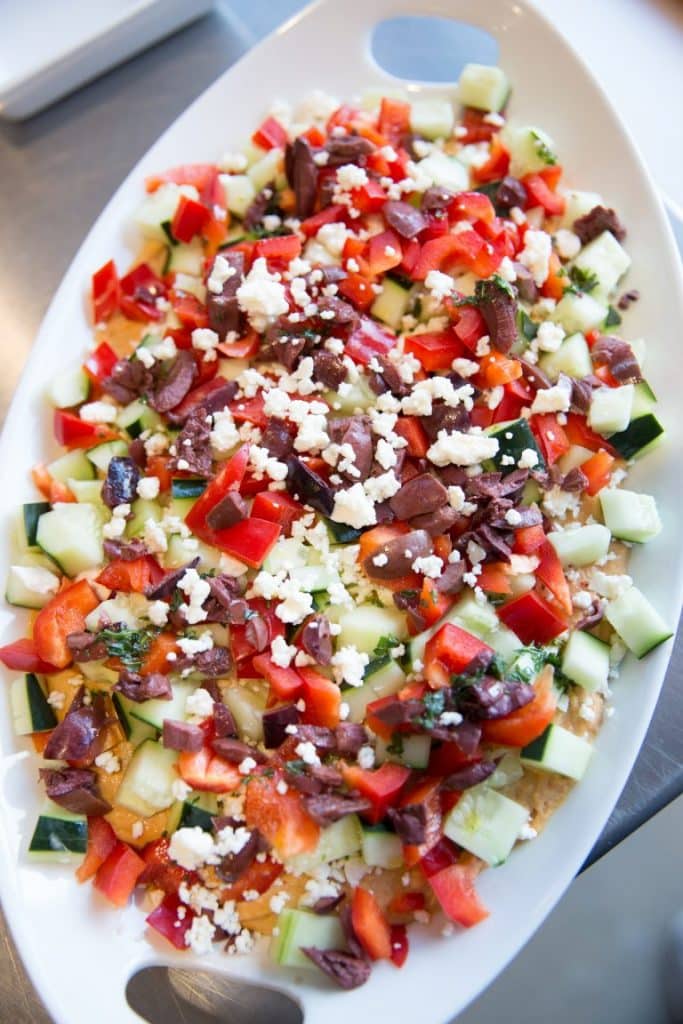 Bacon Bombs – for all you bacon and cheese lovers out there, we have you covered.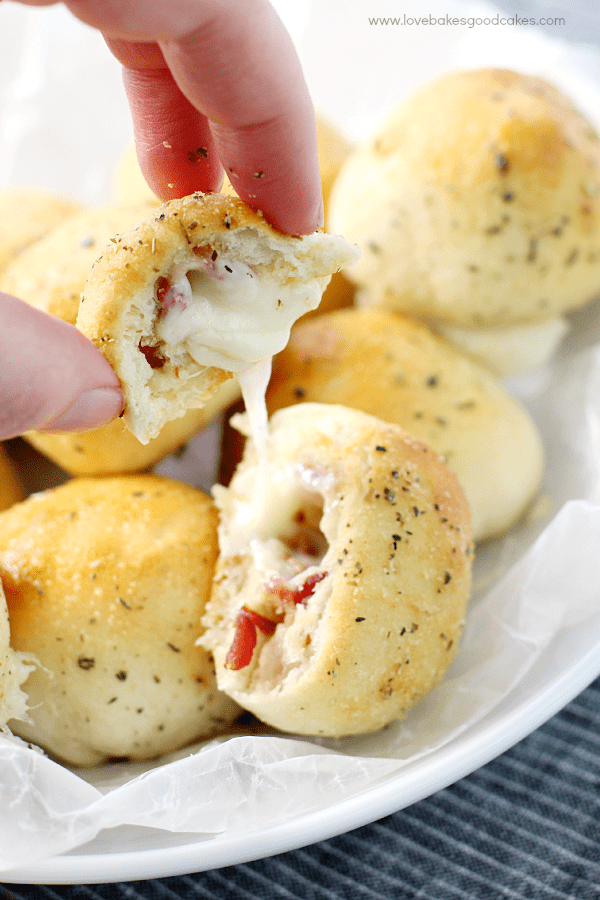 Maple Pecan Baked Brie – a holiday classic that your table should not go without.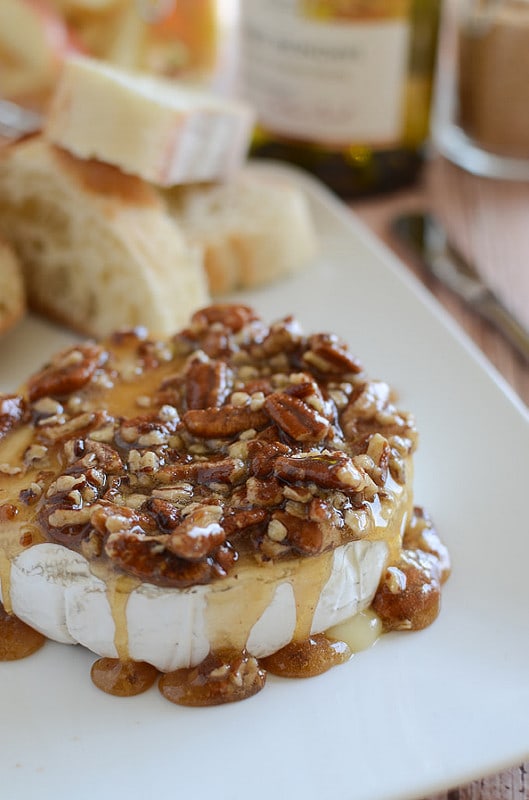 Firecracker Chicken Meatballs – I can't hardly wait to make these for New Year's.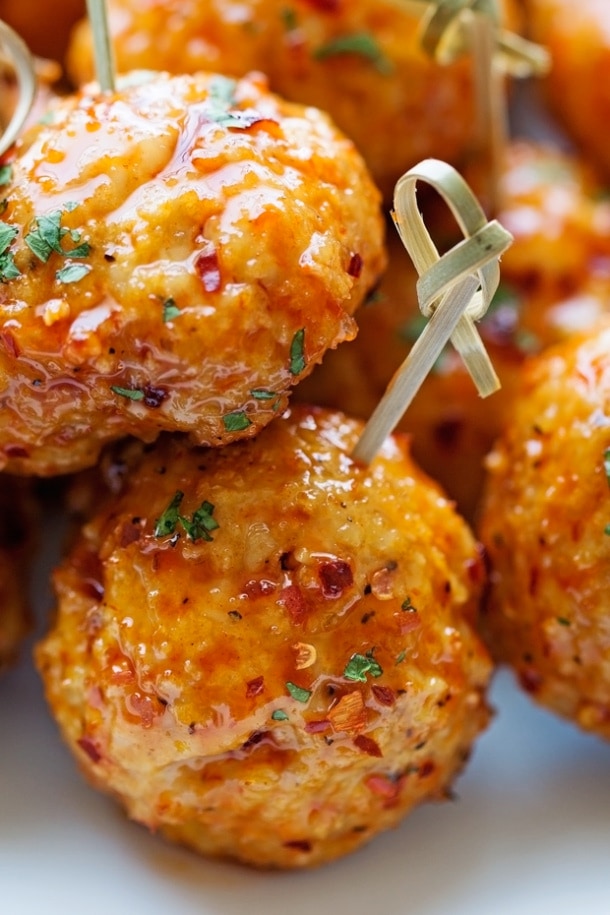 Bruschetta with Tomato & Basil – a classic that I see at every holiday party and one of my favorites.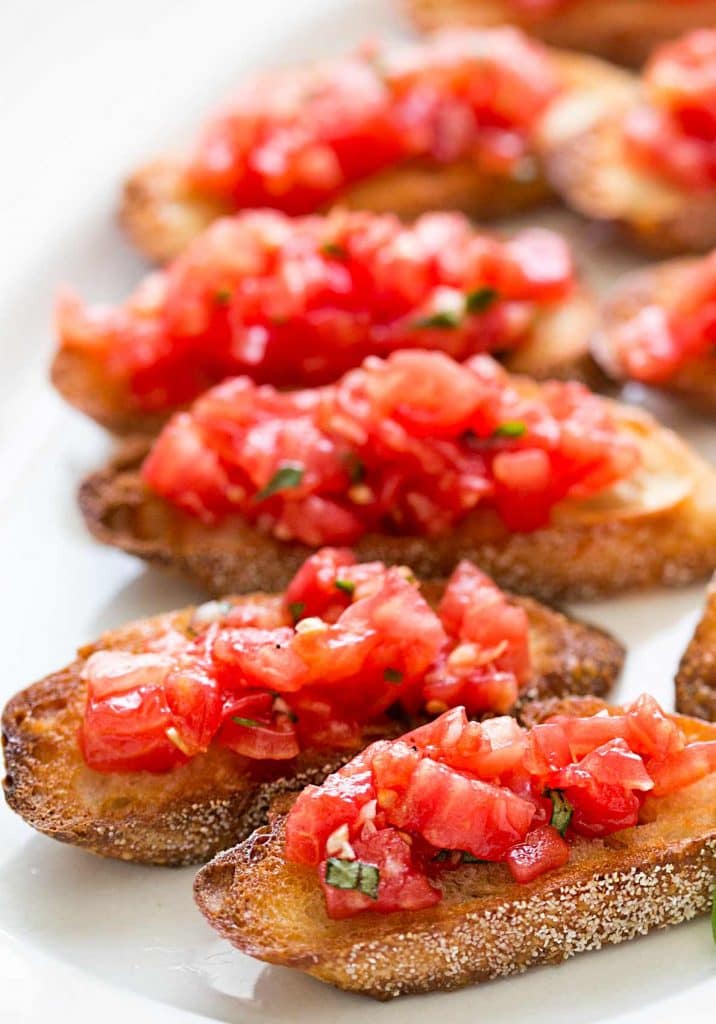 Best Ever Fruit Dip – you can have more than just veggies at the table, fruit is always a hit.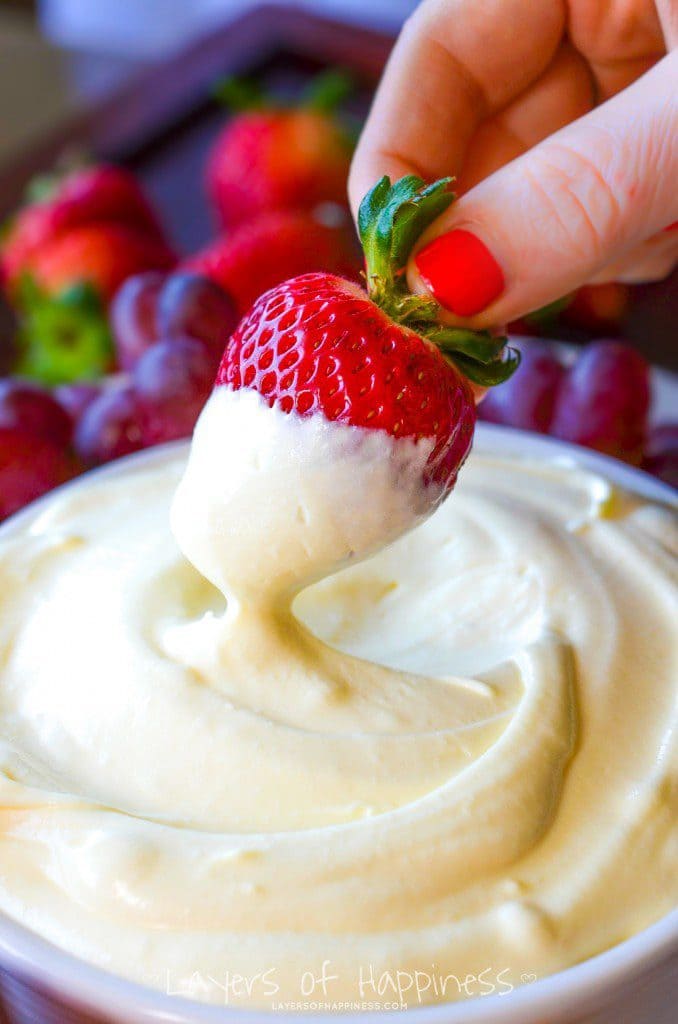 Slow Cooker Pineapple Brown Sugar Meatballs – be sure to have enough these always go fast.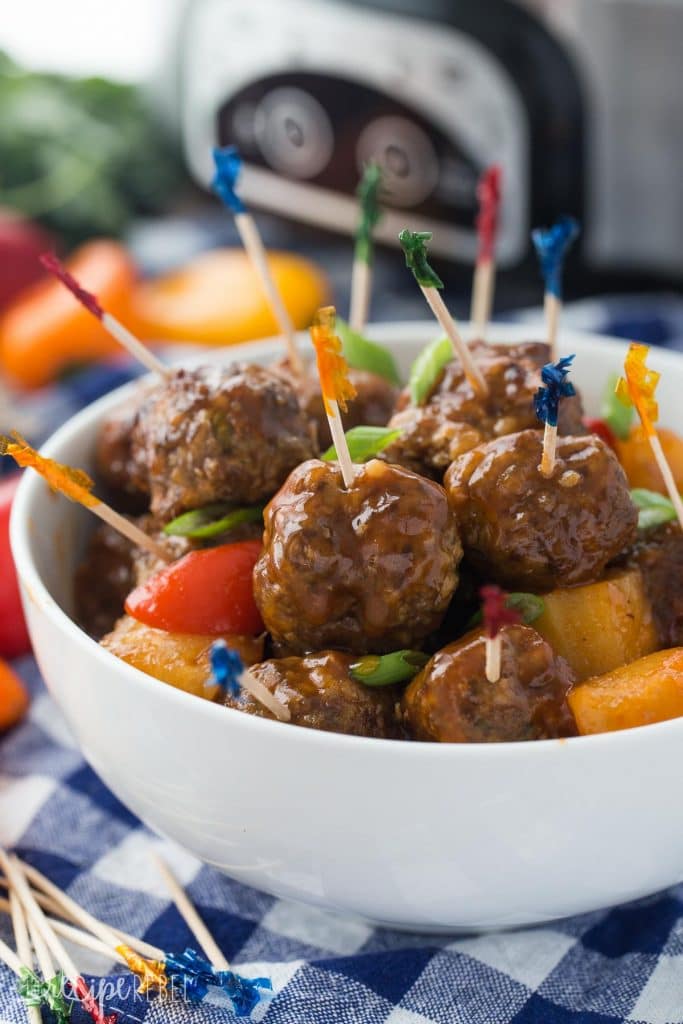 Everything Parmesan Cheese Crisps – I love how gorgeous these are.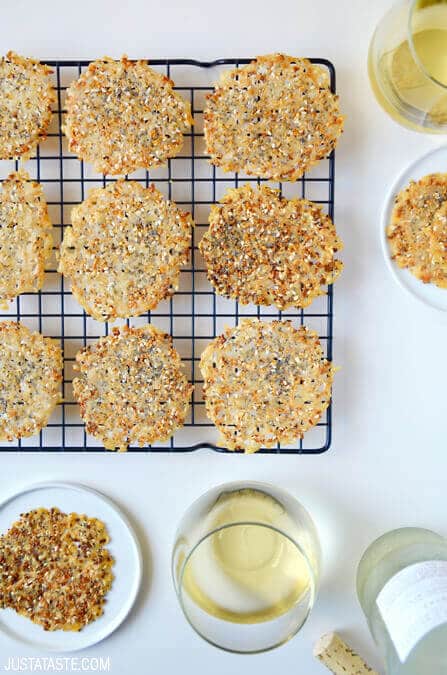 Roasted Grape Crostini with Walnuts – I love the flavor combination here and they are just gorgeous.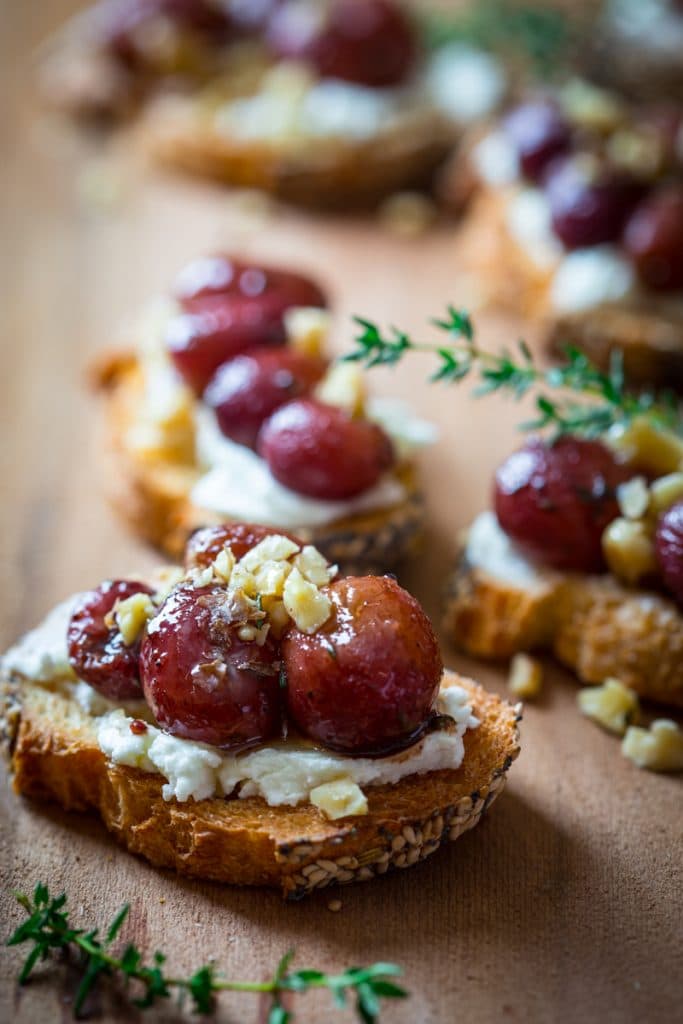 Holiday Cheese Ball Bites – adorable decor for your holiday spread.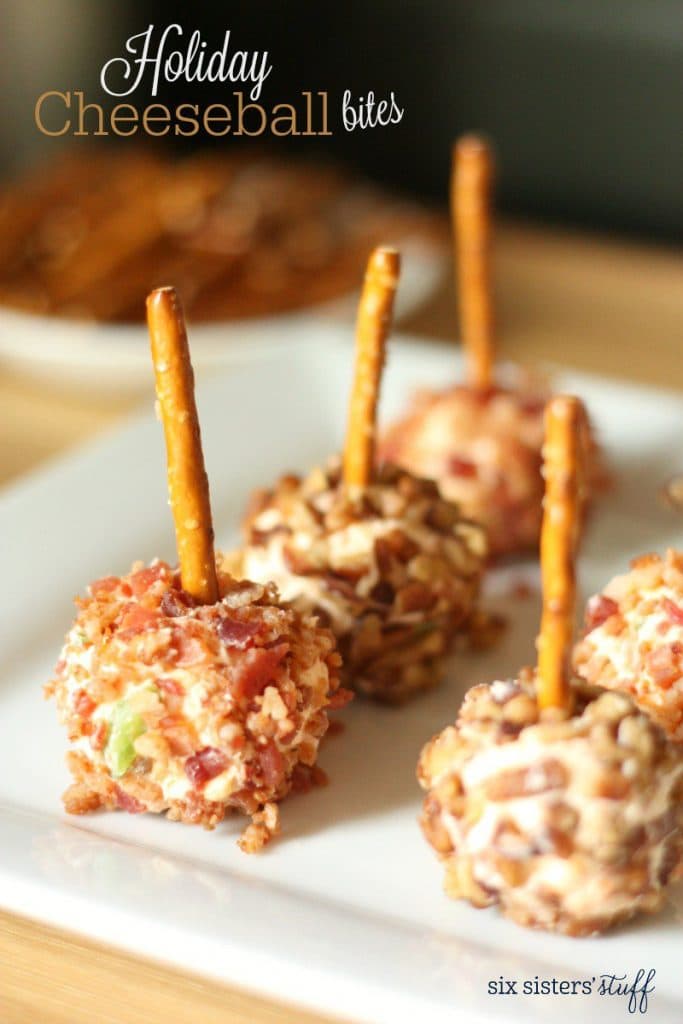 Parmesan Garlic Smashed Potatoes – I love this as an appetizer or a side dish.
*This post has recently been updated since 2015.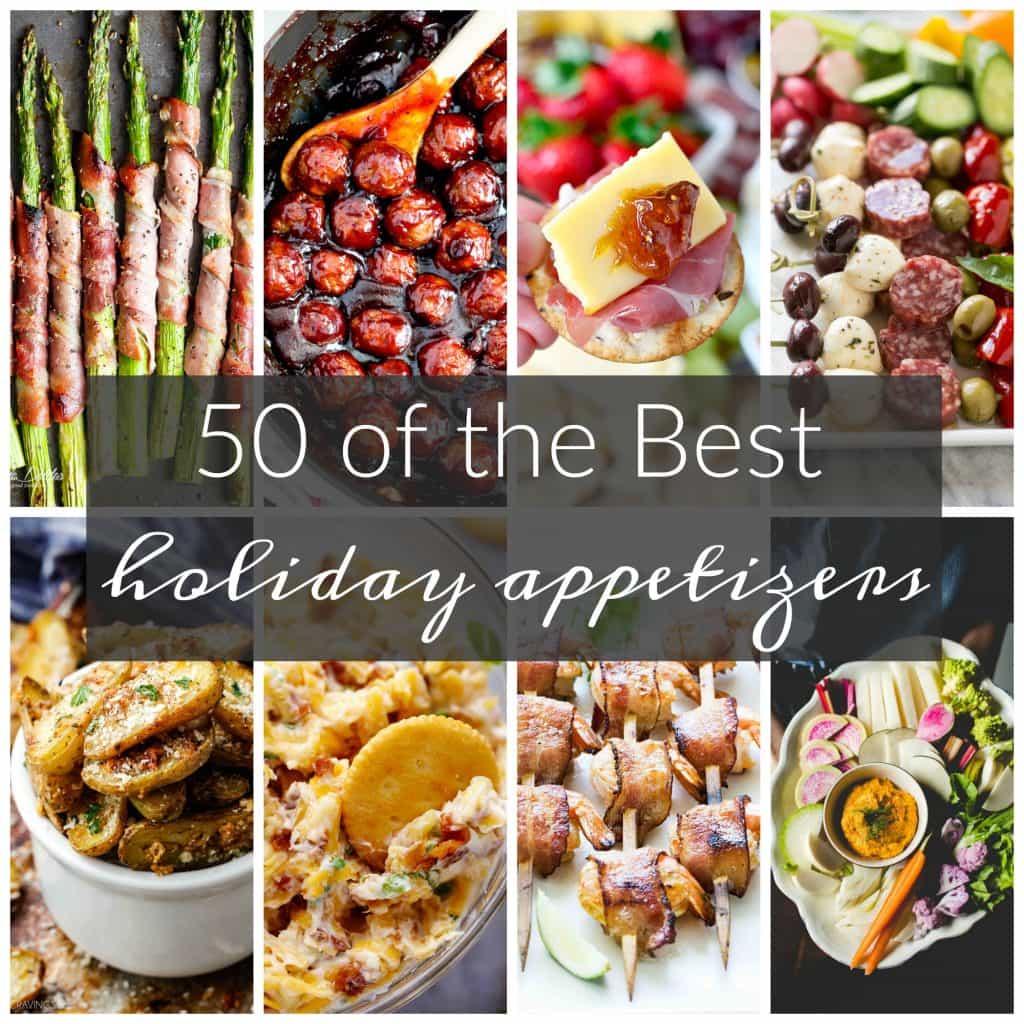 Save
You might also enjoy: